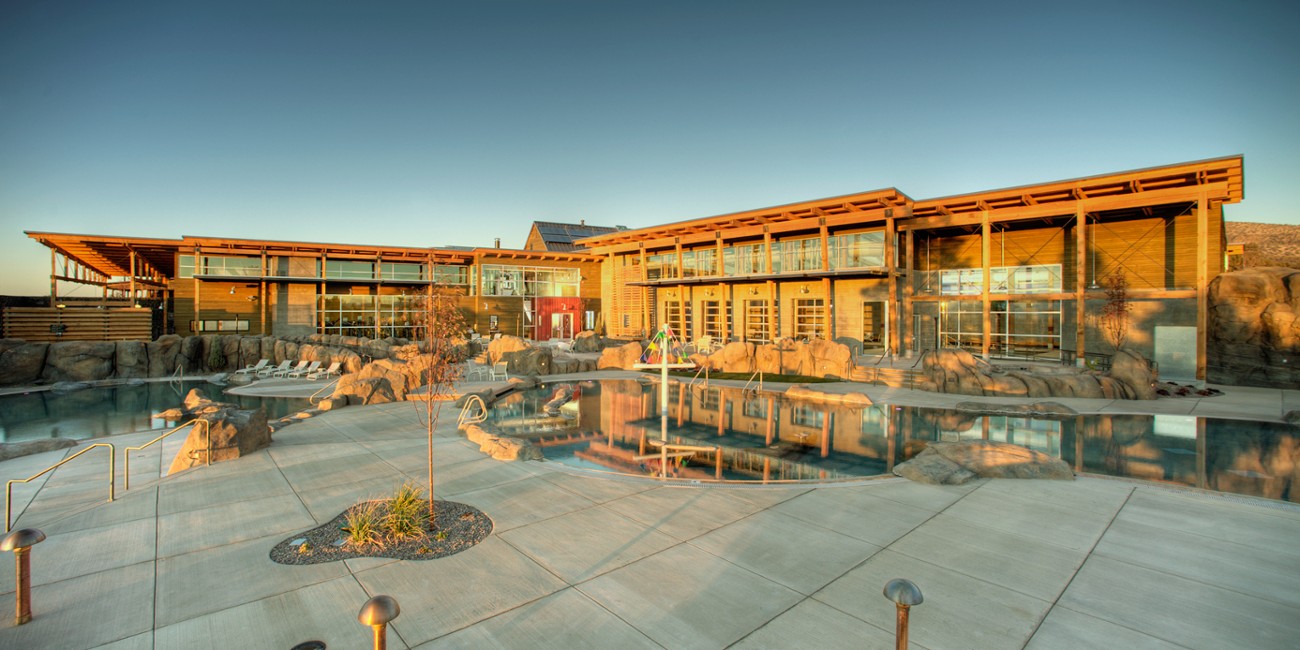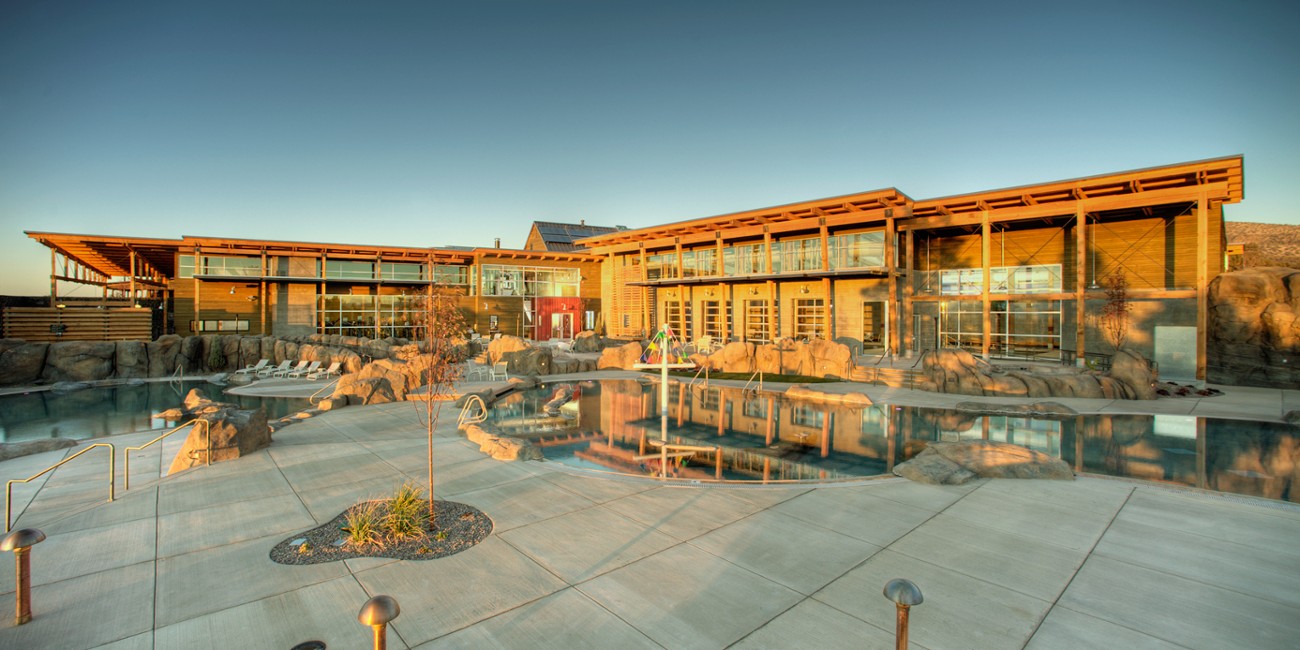 Builder Magazine's "Community of the Year" and the first resort in the US to earn LEED Gold certification.
Named the "Community of the Year" by Builder Magazine, Brasada Ranch was envisioned as a sustainable resort community that combines environmental stewardship with an attention to detailed design. All primary buildings in the 1,800 acre development, including the Recreation Center, are designed to LEED Gold Standards. The Sales Center became the first resort structure in the U.S. to be awarded the prestigious LEED Gold Certification. The Recreation Center includes indoor and outdoor pools, a fitness gym, yoga studio, and a children's center.
The building is designed around an open central core which houses a lounge, fireplace, and smoothie bar. The exposed timber structure, a primary design feature through-out the project, was sourced from reclaimed barn wood. The natural dimensional irregularities and limitations of the wood became features of the design instead of challenges. The industrial aesthetic of these elements along with the exposed concrete and gabion walls, paid homage to the local agricultural structures prevalent in the area.